Did you know...?

Quiz 2nd March 2005
To see the answer to any of the questions, simply select the text between the brackets that follow the question.
1.
Mistä elokuvasta Jamie Foxx sai tänä vuonna parhaan näyttelijän oscarin? ( Ray )
From which movie did Jamie Foxx get an oscar for best actor this year? ( Ray )
2.
Missä kaupungissa pidetään ensi viikonlopun F1 Grand Prix? ( Melbourne )
In which city is the next weekends F1 grand prix being held? ( Melbourne Albert Park )
3.
Missä euroopan maassa on näyttelijä Bruce Willi syntynyt?
In which European country was actor Bruce Willis born? ( Germany )
4.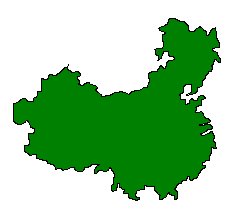 Mikä maa on kuvassa? ( Kiina )
Which country is in the picture? ( China )
5.
Mikä oli ensimmäinen luottokortti? ( Diner's club )
What was the world's first credit card?
6.
Minä vuonna laulaja Kurt Cobain teki itsemurhan? ( 1994 )
In which year did the singer Kurt Cobain commit suicide? ( 1994 )
7.
Tietokonekielessä, mistä sanoista tulee lyhenne CPU?
In computing, what does CPU stand for? ( Central processing unit )
8.
Kuka oli kreikan mytologiassa rakkauden jumala?
Who was the god of love in greek mythology? ( Eros )
9.
Flemingin kirjojen mukaan minä vuonna on James Bond syntynyt? ( 1924 )
According to Ian Fleming's books, in which year was James Bond born?
10.
Millä nimellä muusikko Enrique Morales tunnetaan paremmin?
How is the musician Enrique Morales better known? ( Ricky Martin )
11.
Kuka Amerikkalainen voitti 4 kultamitalia vuoden 1936 olympialaisissa Brliinissä?
Which American won 4 gold medals in 1936 Olympics in Berlin? ( Jesse Owens )
12.
Kuinka monta kirjainta on venäläisessä aakkosissa?
How many characters are there in the Russian alphabet? ( 33 )
13.
Minä vuonna Japanilaiset hyökkäsivät Pearl Harbouriin?
In what year did the Japaanese attack on Pearl Harbour? ( 1941 )
14.
3 elokuvaa on voittanut 11 oscaria mutta mikä on ainoa elokuva, joka on voittanut 10?
3 movies have won 11 oscars but what is the only movie that has won 10 oscars? ( West Side Story )
15.
Kuka perusti yhtyeen Pink Floyd?
Who started the band "Pink FLoyd" ( Syd Barrett )
16.


Kuka on ohjannut tämän elokuvan?
Who has directed this movie? ( Stanley Kubrick )
17.
Kuka on kirjoittanut Liisa Ihmemaassa?
Who wrote Alice's adventures in wonderland? ( Lewis Carroll )
18.
Kuka näytteli arvuuttajaa elokuvassa Batman Forever? ( Jim Carrey )
Who played Riddler in the movie Batman Forever? ( Jim Carrey )
19.
Mikä automerkki valmistaa malleja Fabia ja Octavia?
What auto brand has models called the Fabia and the Octavia? ( Skoda )
20.
Kuinka monesta osavaltiosta Yhdysvallat alunperin muodostautui vuonna 1776?
How many colonies made up the original United States in 1776? ( 13 )
All questions researched by the fountain of knowledge - Jukka Luukkainen
Precious Memories
Real Ale Situation
Big Screen Action
---