Did you know...?
… That O'Connell's has the largest selection of beers on tap in Tampere

Get to know the happy faces behind the bar.
Ansu
Annamari "Ansu"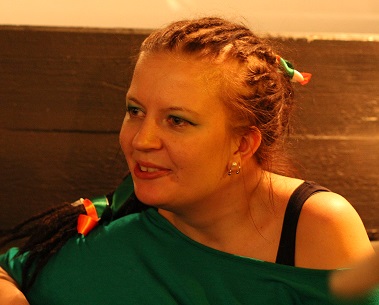 Ansu began her career in O'Connell's in August of 2006 after previously working in YO-Talo and Doris. She is widely considered the glue that holds everything together in O'C's such is her enthusiasm for the job. Her interests are mainly all about living life to the full.
Date of Birth
9th November, 1982.
Star Sign
Scorpio
I'm living…
with my boyfriend near Laukontori
Hobbies
Movies, Theatre and Downhill skiing
I like…
Traveling, going out for dinner, a warm log-fire, friends and the sea
I Dislike…
Stupid people
Favourite Alcoholic Beverage
Dry ciders, Champagne, red wine, port wine and cocktails
Favourite Music
Everything goes except Heavy metal, iskelmä and folk music. I prefer Reggae, Ska and Rock!
Which Country would you like to visit?
Malaysia, Cuba, Singapore, China, Japan, Sri Lanka, Laos, Vietnam etc…
What Animal would you be and why?
Dolphin. It's the sympathetic swimmer of warm waters.
Finally, what do you love about Ireland?
Easygoing atmosphere and nice people.
Precious Memories
Real Ale Situation
Big Screen Action
---